LED Starlit White Dance Floor Hire In Surrey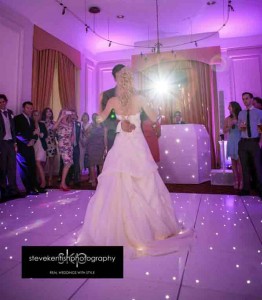 Dance Floor For Hire.
White Star-lit Dance floor for Hire.
LED Dance floors in white are extremely popular, they dramatically enhance the appearance of the room and improve venue aesthetics.
White Dance floor for Hire.
Details of our dance floor for rent:
Not only do we offer fantastic rates but a friendly, prompt and reliable service so you can have complete reassurance when booking.
Dance floor hire in Surrey: As we are based in Surrey we offer extremely low rates for setup and delivery for all surrounding areas of London, Kent, East & West Sussex, Hampshire and Berkshire.Our dance floors for hire are kept maintained and are in fantastic condition on arrival. On hiring you will have full insurance and liability as all out technicians that setup dance floors are fully trained competent individuals.
Wedding dance floor hire details: On your special day we relies how important aesthetics are to you which is why we keep all dance floors fully maintained and polished after every event and make sure to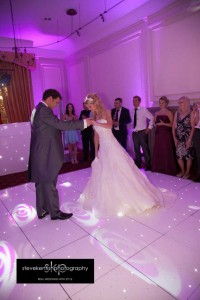 remove all black marks. No only do we offer fantastic rates but a 100% reliable service, that is on time and without fail. With a morning, midday or evening setup
services, we always make sure to find out the most convenient time to setup the dance floor through leasing with yourselves or wedding coordinator.
Perfect for all occasions to add a bit of aesthetics to a venue. Dance floors are most popular for weddings, corporate events, events
showcase, anniversary, 13th, 16th, 18th, 21st, 30th, 40th and 50th birthdays.
Our dance floor rental company covers the entire Southeast: Surrey, Kent, East Sussex, West Sussex, Essex, Hampshire & London.
For full details of costs and prices contact us.
These pictures have been taken by Steve Kentish:
www.stevekentishphotography.co.uk
An exceptional photographer.