Congratulations on your up-coming wedding. When it comes to the most important day of your life you need to know your DJ has the ability and skills to get everyone on the dance floor.
Here at Surrey DJ Ltd we deeply care about your wedding and relies how important this day is for you, your friends and your family. This is why we only provide the most excellent wedding DJs in Surrey with a strict customer satisfaction policy.
When is comes to your special day we wan't to hear your thoughts and ideas. How you vision the atmosphere, music styles and even the setup so we can provide our service to best suit you.
Although we are wedding DJs in Surrey, we also provide our specialist wedding DJs throughout the South East, including London, Kent, Hampshire, Essex, East & West Sussex.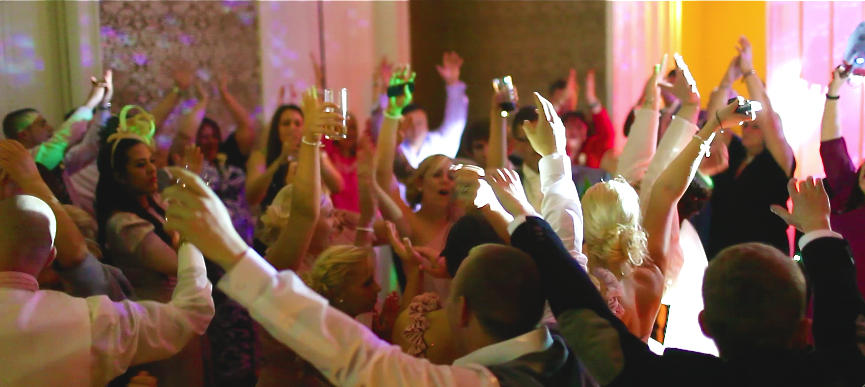 Wedding DJs
All our DJs have the skills and ability's to create energy and atmosphere on the dance floor. We have over 30 of the best wedding DJs in Surrey and are proud of the impeccable of service they provide.
Our Team of DJs have been carefully selected from over a thousand in the 10 years we have been in business. Our company has grown from strength to strength with weddings being the most popular occasions we provide for, this is mainly due to couples, their friends and families recommending our service to others.
Interaction from the DJ
We have various options to choose from, we relies everyone is different and provide the level of interaction you prefer. Wether it be no interaction from the DJ at all or a highly interactive performance. Various DJs provide different levels of interaction or encouragement also certain DJs provide no interaction what so ever with just announcements alone. However all our DJs that do encourage do so in a highly professional manor, similar to that of a classy high class bar in fact and will not over use the microphone.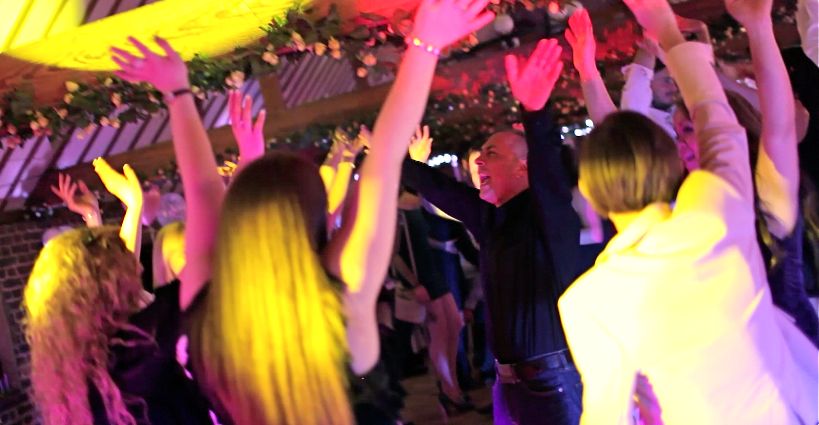 Equipment
The equipment we use are from the leading manufactures. We are very particular about sound quality and feel it really needs to be at its best as low quality sound systems can distort even break down. Here at Surrey DJ we only use the top quality systems from BOSE, JBL, FBT & RCF these are the leading manufactures with astounding sound quality.
We feel aesthetics are also such an important factor, when you have gone to all the trouble to present the room at is ultimate best we feel we should do the same. All our equipment is highly presentable, we have only chosen the few most sleek and stylish designs to prevent any eye saws with oversized equipment which is very common in the DJ industry. We also have numerous colour options to match your colour theme and venues aesthetics.
A popular means of setting up lighting is actually having lighting in front of the DJ, this causes the appearance where the DJ is hiding behind an array of box lighting preventing the DJ being seen by the audience which causes less interaction from guest to allow requests to be taken. We have actually changed this method where lighting is positioned behind the DJ so the DJ can been seen by guests and there is more interaction where guests can request songs.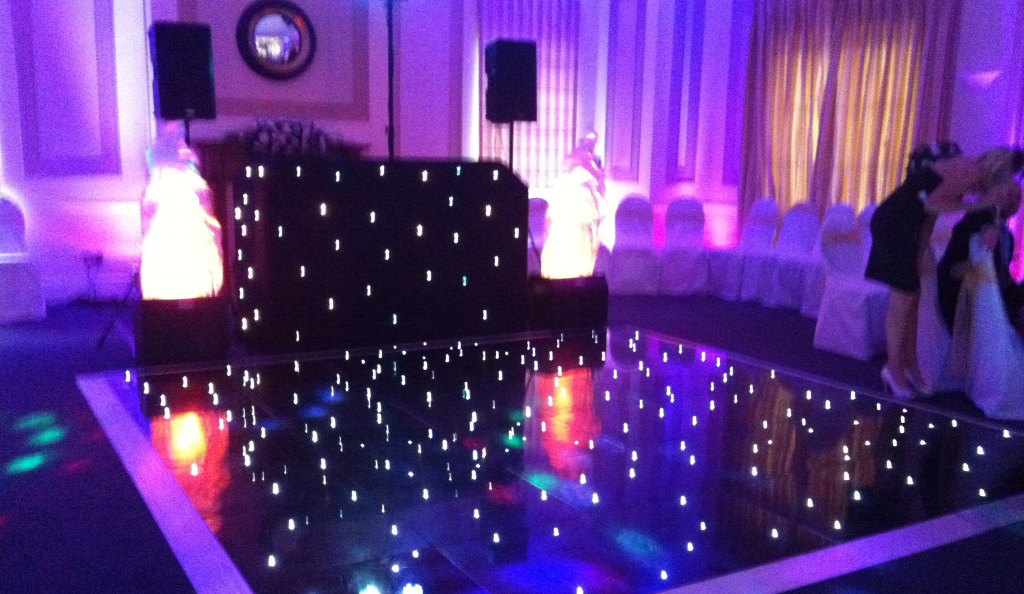 Music
Our music collection is vast and has been compiled throughout the decades. Our Wedding DJs in Surrey have the musical knowledge to keep all guest happy, dancing and thrilled from start to finish. We will discuss your music requirements to discover your tastes and preferred styles, we also discuss if there is any particular music or artists you would prefer not to be played.
Online Music Database
We provide an online music database of music that you can login to and listen to, we have compiled this collection from the songs we know create the best atmosphere for weddings. The selection has been compiled with the experience and knowledge of 10 professional wedding DJs and classified into particular genres  There are decades of musical knowledge in the online system to ensure your special day will have guests dancing throughout.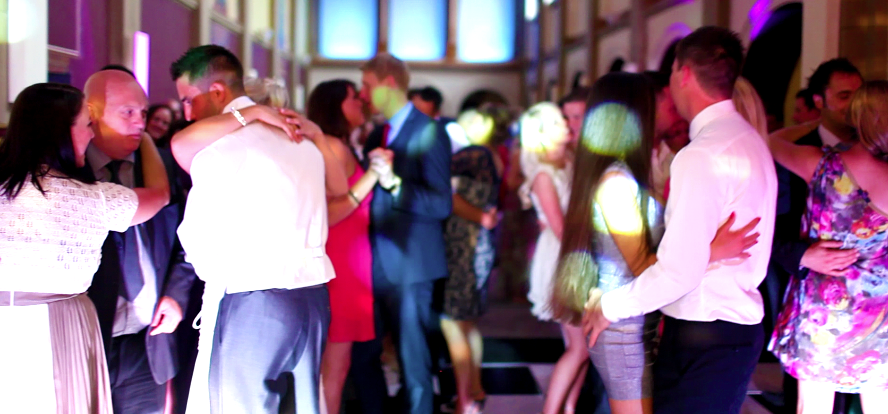 Meetings, Planning and preparation
Before the big day we always would run through the schedule and arrangements of the day to ensure there will be no unexpected surprises. We also have detailed plans that have been created by professional wedding planners these details will greatly help you with your planning process so nothing is forgotten or missed on the big day.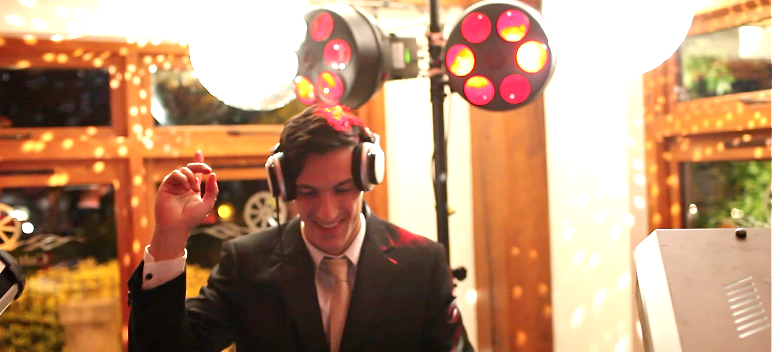 Stress Free Reassurance
Our DJs have worked for us for years with 100% reliability we are proud of our company's reputation throughout Surrey and constantly maintain our high level of service.
With our company you are not picking a random DJ where you are unsure of their reliability, if they will turn up late or even turn up at all. All our DJs have worked for us for years, are on time and completely 100% reliable we constantly receive feedbacks from couples thanking us and sending praise of our DJs performances.
You should also be aware of the DJs who operate as single providers, if they were to fall ill or have an accident a week before the wedding you could possible be left without a DJ and no backup plan. Here at Surrey DJ we have over 30 DJs on board and always leave DJs on hand for any unlikely occurrences.
You should also be aware there is a term in the industry called "Event Juggling" which is very common, this is where DJs will cancel your booking if they have a booking come up that is of a higher fee or even give your booking to a friend or someone they know who could possibly not be up to standard. They can do this is due to having no ties with your self or a binding contract leaving you legally no leg to stand on. Here at Surrey DJ all our events are legally binding and contracted so you can have complete assurance with our 100% trust worthy and reliable DJs.
We also have a 24hr mobile contact number or office contact which is 9am – 5.30pm.
Some of the areas our Wedding DJs in Surrey cover are Guildford, croydon, Epsom, Sutton, Kingston on thames, Teddington, Oxted, Redhill, Reigate, Addington, Camberley, Woking, Cobham, Weybridge, Twickenham, Mitcham, Leatherhead, Ashtead, Dorking, Horley, Chertsey, Caterham, Purley, Worcester Park & Morden.
Looking for a Wedding Venue in Surrey?
Surrey Wedding Venues